Artwork Gallery in Houston, TX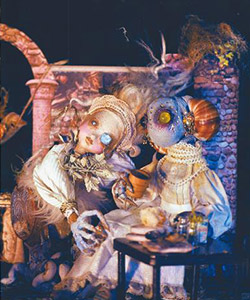 We are here to provide you with a wide range of artistic options to meet your needs, whether it's the style of art or the form in which it is displayed. We go beyond the standard to bring you the art you want, the way you want it.
Original
For the best selection of Houston art for sale, visit Andy Howell Art gallery. Our gallery displays the original pieces crafted by our local artists, which are available for sale to the collector or decorator looking for the first work and not a copy.
To preview the best art for sale in Houston, visit our online gallery. If you see something you like, just let us know or stop by for an in-person viewing.
Prints
When you don't need the original work of art, ask for a quality print! We offer prints on acid free paper and canvas to give you a stylish, affordable option. Just look through our gallery or pre-printed pieces and choose the work of art that suits you. We can not only print on your choice of medium, but on almost any size specification.
Not sure what you need? Give us a call or stop by and we'll be happy to walk through our selection of options to find the best solution for you.
T-shirts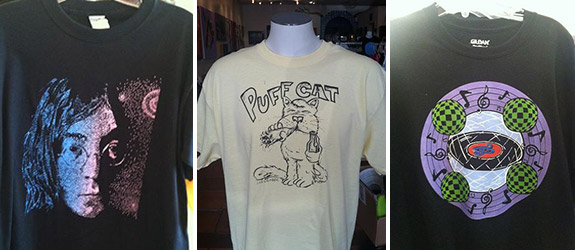 Care to wear your favorite art? We can print that too! Represent Houston with artistic t-shirts displaying local artists' work. Peruse our pre-printed rack of shirts to find the style you can wear anywhere, or ask us about other work you see around the gallery. We'll let you know if we can print your favorite piece.
We can even print your favorite style of top, including v-necks, hooded sweatshirts and long-sleeve shirts. Andy Howell Art is your resource for original Houston artistic t-shirts.
Jewelry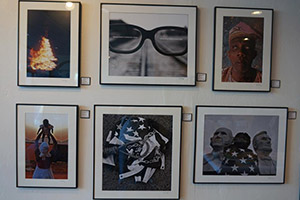 We keep a wide selection of handmade Houston jewelry to provide you with endless style options. Each piece is unique and made by us, so we can provide you with custom styles at excellent prices. And since it's jewelry handmade in Houston, you're also showing your support for quality art made in your community.
No matter your need, we can provide the artistic solution to help style you and your space the way you want. Each piece is as unique as you, and our working local artists continuously supply us with new, fresh art for a nearly unlimited supply of beautiful possibilities.
Stop by the gallery today, or call and ask us how our services can fit your needs!